Imagine a corporate culture where we embrace "Less is More" as our guiding principle, naturally trust each other, and prioritize people's health and wellbeing!
Our undisciplined "Faster, Further, More" work ethic and approach to life is a bankrupt business model. Many people secretly feel there must be another way…and there is! Imagine a world where we are measured by how much we produce and contribute to society, instead of how much we have to dedicate to the marriage of employment. That said, we provide a profoundly human and more worthy alternative that ensures every person can live and work to their greatest potential.
Go down
New
Getting to the heart of matter
Discover our new live online classes designed to help you live, work, and play to your greatest potential!
Discover
New Edition
Nuggets of Truth
Faster, Further, More – A bankrupt Business Model
If ever there has been a time to seriously think differently about our work ethic and how we live our lives, now is that time. Through a compilation of quotes, factual truths, and wisdom, this book will expose what the majority refuse to believe while providing an unorthodox, but worthy alternative.
Learn More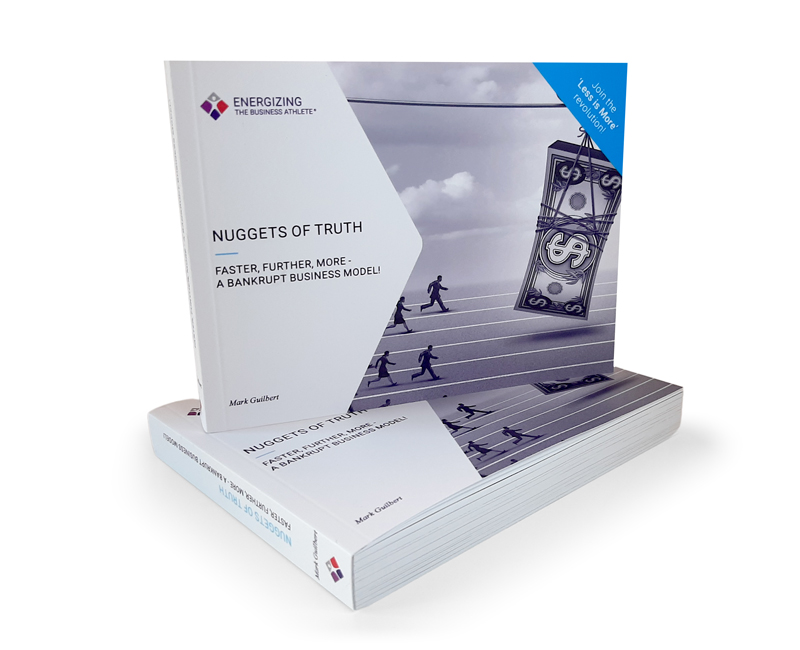 Your message is one of the most relevant to busy executives that I've ever heard!